About The Buyer's Best Realtors
Representing Homebuyers in Mid-Maryland
The Buyer's Best Realtors was founded in 2002 by Mary Richeimer, because she saw the need to have a company just for home buyers, with specialist agents who would focus on buying homes from a buyers' perspective and guarantee representation throughout the transaction. After a long career in sales, Mary found that she preferred being on the side of the consumer rather than selling them something, and so The Buyer's Best Realtors was formed!
In a sharp break from traditional real estate, Exclusive Buyer Agents, or Buyer's Brokers as they are sometimes called, focus on meeting the needs of home-buyers rather than on selling homes. Traditional real estate companies represent buyers and sellers, often in the same transaction which can easily result in a conflict of interest, but not at The Buyer's Best Realtors.
For home-buyers, the benefits of having their own home-buying specialist on their side are critically important. An Exclusive Buyer Agent:
Exclusively represents home-buyers.
Will never try to sell you a home they or their company have for sale – there aren't any! We will always be negotiating for you.
Will always be looking at homes as you do, to find the right one at the right terms.
Will always point out defects and will gather a full history of the home you're considering. We make sure you are an informed consumer.
Works for you the home-buyer, always in your best interest
As more and more informed consumers are realizing, the smart first step in home-buying is to hire your own buyer agent from the company that exclusively represents home-buyers We act much as facilitators for your home-buying, and consider ourselves to be as much a service organization as a real estate company.
We are Your Source for Home Buying in Mid-Maryland.
Whether you are in need of a small, large, or historic home – The Buyer's Best is here for you, the buyer!
Buyer's Agents
Mary Richeimer
ABR, GRI, CRS, CBR, ePro
Broker/Owner
Certified in Historic Maryland Properties
Certified Master Exclusive Buyer Agent
My Mission
To serve my clients with the highest level of professional care throughout their homebuying process and to continue to commit to doing everything possible to make their homebuying experience a good one.
---
Robin Klahre
Associate Broker
Certified Military Relocation Professional
Robin's many years of experience dealing with the public in a very high-stress work environment has been excellent preparation for her success as a buyer agent. As an Exclusive Buyer Agent with The Buyer's Best Realtors, Robin's goal is to provide the high level of service that every home buyer deserves. As she puts it "the same high level of service I needed and got when I was a client at The Buyer's Best".
Robin is bringing Exclusive Buyer Agency to Washington County for the first time. She will be working Frederick County as well as expanding our coverage area.
---
George Guevara
George brings a wealth of varied experience to The Buyer's Best and as an Exclusive Buyers Agent. From management, to operating a landscaping business and as an award-winning basketball official, George's customer service skills are outstanding. He is very active in his community and likes to find the perfect fit for his clients. He looks forward to helping you with your real estate purchase.
---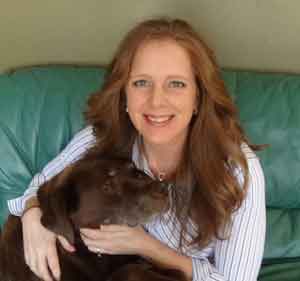 The Buyer's Best Realtors exclusively serves Mid-Maryland homebuyers with the highest level of service and loyalty, we promise to do everything possible to ensure that our clients are informed, empowered home-buyers making wise buying decisions.
Expect Excellence!